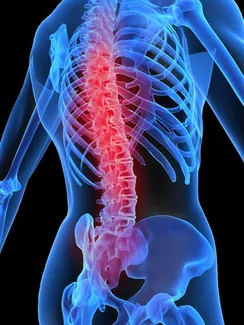 Laser Therapy can provide SERIOUS PAIN RELIEF AND HIGHLY ACCELERATED HEALING TIMES for multiple conditions including:
• Acute or Chronic Pain
• Arthritis
• Back Pain
• Bursitis
• Carpal Tunnel Syndrome
• Herniated Discs
• Heel Spurs
• Knee Pain (from arthritis and/or torn meniscus)
• Ligament Damage
• Pinched Nerves
• Plantar Fascitis
• Rotator Cuff Tendonitis & Tears
• Sciatica
• Shingles Pain
• Tendonitis
• Tennis Elbow
• Trigeminal Neuralgia
It works so well that professional sports teams in the NFL, NBA, and NHL use this completely painless treatment to help their elite athletes get out of pain and heal.

How Does It Work -
We use a special type of LASER designed specifically to treat spine, disc, muscle and nerve realted problems. It is a noninvasive and painless treatment. Our LASER works by pulsing specific wavelengths of LASER painlessly through the skin to the damaged areas. The LASER helps heal damaged discs, joints, muscles, nerves and their surrounding tissues. Unlike other LASERS, it does not cut or burn.
What Our Patients Are Saying?
"After suffering with severe knee pain for almost 2 years, and not being able to find relief for my pain (physical therapy, cortisone injections, and PRP injections), I finally found relief with the Super-Pulsed Laser treatments at your office. After 7 visits, my pain is 75% gone and my range of motion is almost back to normal."
- Janet G (Boynton Beach)
"I had a herniated disc that was slowly responding to chiropractic treatments. When Dr. Rappaport added the Super-Pulsed Laser to the treatments, I went from barely being able to walk to almost perfect in about 4 visits."
- Bruce G (Lake Worth)

"I'm back on the golf course and canceled my knee surgery!!! My knee feels better than it has in years."
- David T (Boca Raton)
"I have a tear in my rotator cuff that was injected 3 times without any relief. I also did 2 rounds of PT and was no better. The Super-Pulsed Laser got rid of all of my pain and I can play tennis again."
- Helene R (Boynton Beach)
"Dr. Rappaport used a combination of Laser and acupuncture to cure my carpal tunnel syndrome."
- Renee L (Boynton Beach)

It's Not Magic… It Just Seems Like It
So far, over 4000 studies have been conducted to validate the effectiveness of this laser technology. It is FDA APPROVED and offers advanced pain relief and highly accelerated healing times through a process known as photobiostimulation. Our Super-Pulsed Laser delivers deep, penetrating, photonic energy directly to the painful and/or damaged areas. The Super-Pulsed Laser is able to reduce inflammation, stop pain, heal damaged tissue, and it also can significantly accelerate healing times (up to 66% faster).
How Long Will It Take To Notice a Difference?
In some cases you will notice changes immediately. We've had multiple patients notice changes after their very first treatment. While others with more serious damage may take up to 10 treatments or more to feel better. Everyone is different.

Who is a Good Candidate For The Treatment?
Do you wake up with pain? Does your pain keep you from certain activities? Have you tried everything to get rid of your pain with no success? If you answered yes to any of these questions, then you are ready to experience the relief and healing found at our office!
How Do I Know That This Is Right For Me?
In most cases, if you have any type of pain, this may be a great solution. Because there are no contra-indications or side-effects with Super-Pulsed Laser treatment, almost everyone with pain is a candidate. The only way to know for sure is to let us take a look at you. When we do, we'll give you an honest and fair evaluation of your particular pain.
Yours In Health,

Dr. Brian Rappaport, D.C.
P.S. Let's face it, if your pain hasn't gone away by now, it's not likely to disappear on its own. Life is too short to live in pain like this.
P.P.S. Call 561-369-0808 today and soon I'll be giving you the green light to have fun again!